DEIF's Automatic Sustainable Controller (ASC) er udviklet specielt til at fungere som et driftssikkert, fuldt integreret og optimeret led mellem bæredygtige kraftværker og generatorkraftværker, og dette er en ny og førende løsning inden for branchen.
ASC er fuldt kompatibel med DEIF's Power Management-systemteknologi og skalerbar, fleksibel og modulopbygget. Den understøtter flere driftsformer, herunder off-grid, netforbundet og kombineret (off-grid/netbundet).
ASC kan tilsluttes PV-invertere og endda vejrstationer fra kendte producenter ved hjælp af SunSpec-standarden/OEM-specifikke protokoller.
Systemets sikkerhedsfunktioner omfatter afbryder, hurtig nedlukning af bæredygtige energikilder, retningsbestemt strømbeskyttelse og tab af forsyningsnetbeskyttelse i henhold til lokale nationale netkoder.
Nem og hurtig idriftsættelse og betjening
Brug patentanmeldt DEIF-emulering til at konstruere og planlægge dit anlæg med ægte verificering, men uden risiko for dit udstyr. Installer produktionsklar kontrolhardware, og idriftsæt dit hybride styringssystem uden risiko ved hjælp af DEIF Utility Software (USW).
Ved hjælp af DEIF USW kan du tegne og udvide dit anlæg med flere strømkilder ved at udnytte DEIF's rekordlave leveringstider på standardprodukter og vores produktplatforms modulære opbygning og fleksible formater.
Uddan dine egne teknikere til at blive hybrid-kontrolteknikere, eller udnyt DEIF's ekspertise inden for turnkey- og projektstyring.
​
Need help?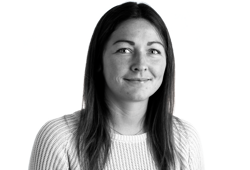 Simply grab the phone and give us a call or send an email. We'll get back to you quickly!
Contact us here:
+45 9614 9614
|
Relaterede applikationer, cases og brancher